Previous Updates

02/06/01 - Heeeeeeeeeheeeheeeheeeee. OMG I know this is slightly OT but I've just seen the full trailer for The Lord of the Rings and I'm slightly hyper. It looks freakin' fantastic and exactly how I imagined it. Here's hoping it really is good as I want it to be. My god, with this and Russell's next cinematic venture in A Beautiful Mind coming out in December, how's a girl like me to survive???? :D.
20/05/01 - Added five new wallpapers and one award.
12/05/01 - Happy Gladiator anniversary to all UK fans! I celebrated by meeting a group of fans in Manchester on Saturday night, which was absolutely brilliant! Then on the Sunday, went to a fellow nut's house and watched Gladiator on his new 36-inch widescreen TV and 5.1 Dolby Surround sound. Whoa. I tell you I was hearing bits of dialogue that I had never heard before...
10/05/01 - Just a quick comment on the guestbook - it's open for comments on the film or the site. If you have criticisms then please try and offer ways of improvement, I'd be interested to hear them. Personal flames on the other hand can be directed at my inbox.
05/05/01 - Happy Gladiator anniversary to all US fans!.
02/05/01 - I went to NY last Thursday and just got back on Monday. Still quite jetlagged but got lots of summer shopping done! :D Was pretty gutted though when I found out from some bloke outside the CBS building that Russell had been filming the night before in the Bronx when we spent two hours driving through the bloody place the same night. :( Ah well, not meant to be. Another time hopefully then, Russell, but not yet, not yet... Updates are bound to be far and few in between from now on I'm afraid, what with the exam season looming ever closer *shudder*
09/04/01 - Look at this, I've actually UPDATED for once! There's a new page, and some fantastic new links on the Gladiator/Russell pages. The About Me page has also been slightly updated.
07/04/01 - HAPPY BIRTHDAY RUSSELL!!!!!!!!!!
06/04/01 - Just a quick note to say: I'M BACK! More later, I need to catch up on my sleep! :)
30/03/01 - Right folks, I'm off to France tonight and I won't be back till next Thursday. Have fun in my absence. Force et honneur!
26/03/01 - First of all, thank you to all who have signed the guestbook, your comments are much appreciated!! :) But more importantly of course, is the best-film-in-the-world's triumph at last night's OSCARS. Congrats for winning Best Sound, Best Costume Design, Best Visual FX and most importantly of all, Best Actor for my sweet honey-treacle Roman general, Russell Crowe, and Best Film for the most wonderful film I have ever seen in my life!!!! :D I must say though, I'm quite a sore loser when it comes to Best Director and most of all, BEST SCORE!!!!!! Hans and Lisa if you're out there, I have the utmost love and respect for your tremendous work on Gladiator and you have truly created something that will live forever in the hearts and minds of the people. And Ridley, what can I say, you're a truly wonderful director who definitely gave us the 'greatest vision of our lives'.
25/03/01 - Yep, that day has arrived. Let's hope Gladiator sweeps the boards like it should! Oh yeah, and I do believe I have this little thing called a guestbook now 'installed.' You may wanna have a lookie... *hint hint* ;-)
24/03/01 - I am sooo psyched up for a Gladiatored weekend. I've just got back from the cinema actually, and guess what lucky-old-me went to see... :D :D :D Yep, that's right, looks at this point that selected cinemas in the UK have brought back Gladiator in time for the OSCARs. Right here in Manchester, it's showing at the Filmworks and the Trafford centre, which are both 20 screen UCI megaplexes. So, if you have a UCI cinema near you, check to see if it's on!! As a result my cinematic Gladiator count has gone up to a mighty seven! *G* I also bought this week's Hello magazine which has darling Russell on the cover, heehee, and of course I'm planning to stay up all night like a mad thing come, well, Monday morning when the OSCARS will be broadcast live on Sky Premier (2-7). Yes, I have school like an hour after it finishes, but THIS IS THE TWELVE-OSCAR-NOMINATED-GLADIATOR WE'RE TALKING ABOUT HERE! *BG*
20/03/01 - I'M BACK!!!!!!!!!!!! Tripod sent me this:
Dear Tripod Member,

We apologize for the removal of your site over the weekend. Due to some technical errors, we mistakenly removed several member sites and are in the process of restoring them. We did not single out you or your site, please accept our apologies, your site has now been restored.

Sincerely,

The Tripod Team
17/03/01 - Indulged myself due to website debacle by watching PoL again. Ahh, Terry... *swoon*
13/03/01 - Thank you dad for buying me the new Gladiator CD!!!!! I've been listening to it all evening - it's fantastic! Be sure to see a new page dedicated to it soon once I've listened to it a bit more. ;-) Strength and honour!
12/03/01 - SECOND SOUNDTRACK released in the UK.
05/03/01 - I hope all you guys across the pond have your second soundtrack already. If not, shame on you! :) I'm gonna have to wait til March 12th for the UK release date. Oh, the agony!! *G*
03/03/01 - Went to see Proof of Life with my sister. If for any reason I wasn't totally obsessed with Russell Crowe before...let's just say there's NO hope for me now. :) *sigh* Argh, must stop with the sighing! I've been a daze since Saturday.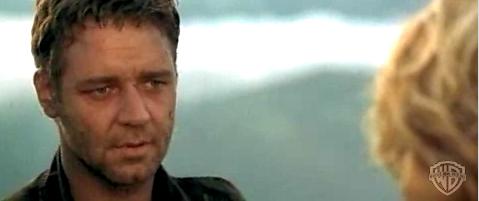 Me lurves ya, Terry! *drool*
02/03/01 - Proof of Life released in the UK at last! :D
27/02/01 - Second soundtrack released in the US!
25/02/01 - Gladiator won Best Picture, The Orange Audience Award (Best Film of 2000 as voted by the public), Best Cinematography, Best Editing and Best Production Design at the BAFTAs (or OBAFAs). Of course I'm gutted that Ridley, Russell and Joaquin were ignored YET AGAIN but I think the biggest surprise of the evening was the fact that Hans and Lisa lost out for the Best Score award!!!! What are they, morons?!! I thought if there was any award there wouldn't be a doubt of winning, it was that one. :(
22/02/01 - Bring out the black, Russell fans, for the excellent Crowe-Mates.com has closed down. *wail of despair* It saddens me greatly to see such a wonderful site go, with perhaps some of THE best piccies I have ever seen (yep, that's right, the huge suckers). Best wishes to the webmistress Ina.
14/02/01 - Happy Valentine's Day! @-->- :-)
13/02/01 - GLADIATOR GRABS 12 OSCAR NOMINATIONS!!!!!! *Alaka takes deep breath* It's been nominated in the following categories: Best Picture, Best Director, Best Actor, Best Supporting Actor, Best Score, Best Original Screenplay, Best Art Direction, Best Cinematography, Best Costume Design, Best Film Editing, Best Sound, and Best Visual Effects. I feel so proud!! *eyes water*
10/02/01 - Added a few little things to the About Me page.
08/02/01 - A few hours later... Talk about fast action! That link below won't work anymore because our dear friend has taken his Gladiator site down! Good, I mean there was nothing there that was really his anyway...Oh wait though, still some signs of plagiarism: http://www.comp.glam.ac.uk/students/whitewolf/multimedia/contents.html - go to the Review page and you'll see. I'm off to write another email...*evil grin*
08/02/01 - *fumes* I am so, so ANGRY. If you appreciate the immense hard work I've put into this site, which I hope you do because it is hard work but of course I do enjoy it, please write to Robert William Pemberton and kindly explain to him that changing a few colours here and there does not make it his. If someone uses a few of my pictures on their site, fine, okay, not too much of a problem, of course it's better if they ask first but stuff like that happens all the time. The cut and paste job done here though is devoid of much originality and it just makes me so angry. Go here if you want to see why I'm terribly, terribly vexed. This is NOT just a-few-pictures-here-and-there. >:-(
05/02/01 - Woohoo, it's my birthday! Or even better, it's my Bud-day!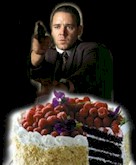 Teehee!
29/01/01 - A great new Glad-find here for all you musically-minded fans out there: Gladiator Sheet Music is available to buy! Go HERE for more details. Oh, and UKers, you'll probably find this link much more useful. ;-)
28/01/01 - Oh wow, oh wow, oh wow, oh wow......You can check out the track listings and listen to samples of the Second Soundtrack right HERE. Thanks to Dave from the Dreamworks-SKG Fansite Gladiator BB for alerting us all to this!!!
23/01/01 - Whew, been really busy lately and the workload just keeps piling up! I just have got to take a moment to say ROMAAAA VICTORR!! As many of you know the awards season is upon us and I want to say CONGRATULATIONS for the Best Picture/Best Score win at the Golden Globes. I'm still both happy and sad though as I really wished that Ridley, Russell and Joaquin would win in their respective categories. *sigh* Also a resounding ROMA VICTOR! for the wins of Best Picture, Best Actor, Best Supporting Actor, Best Cinematography, Best Production Design, and Best Composer at the Broadcast Film Critics Association Critics' Choice Awards. Wow, what a mouthful!!
01/01/01 - Check out the coolness of that date!!!!!!!! HAPPY NEW YEAR!!!!!
26/12/00 - I hope you all had a great Christmas and got lots of cool pressies! The normal look has returned. Added a brand new page to the Links Page, added five fantastic new links to the Russell/Maximus page, and whoopie-do, you can now see the cover of the second soundtrack HERE!!!
25/12/00 - I added a Christmassy look for the site today, but it was only up for this day. If you missed it you can see a screenshot of it and read my XMAS message on the Miscellaneous page.
22/12/00 - Just received fantastic news about a second soundtrack coming our way in February!!! Go HERE for more details. And HAPPY CHRISTMAS to you all!!
07/12/00 - Hello again, just like to apologise for my online absence for the past week - I got ill with gastro enteritis. It was pretty awful, but I feel much better now. :-D Certain people may be pleased to note that the Commodus drool page will be coming to screens near you very soon, and also I'm hoping to add the fanfic page in the X-Mas hols. Meanwhile, enjoy the festivities and Happy Advent!
30/11/00 - I'd just like to say a VERY HAPPY BIRTHDAY TO MR RIDLEY SCOTT!!!! Gladiator fans all over the world salute you! :-) Also, added six new wallpapers for your viewing pleasure, plus one of The Man himself. *grin grin*
20/11/00 - *deeeeep breath* I. GOT. MY. DVD. TODAYYYYYYY!!!!!! AAARRRGGHHHH! It is sooo exciting, I've only had time to peruse over the second CD, not the film itself but it truly, is...fantastic, and the deleted scenes montage had me in tears *THUD* Whoops. Anyway, I just couldn't contain my excitement. ROMAAA VICTORRRR!!!!
12/11/00 - IMPORTANT NOTICE! I've taken down the new pic gallery and linked back to the old one. I have decided to follow Maximus' strength and honour code as my revamped gallery contained the start of a large number of screen captures. It isn't really very legal and I don't want undermine the immense hard work the people at Dreamworks e.t.c have put into my favourite film of all time. Thanks for listening and hope you understand.
11/11/00 - Firstly I'd just like to mention that today is Remembrance Day, and I hope that I and many others will 'remember' to observe the two minute silence at eleven. Big juicy updates for you today. I've added three pages to the Miscellaneous Section - one is an edited DVD cover ;-) and the other two are typed up reviews/articles on Gladiator which I've got from video shops here in the UK. Oh yes, and I've won another award. *BG* The picture gallery is going through some major refurbishment at the moment. I've made thumbnails and lightened most of the pics up, but I'm not sure when I'll get the time to upload it as my workload is steadily increasing *scream*. Strength and honour.
28/10/00 - Linked back to the old gallery and added next three pages of pics. Roma Victor!
27/10/00 - Next three pages of pics are up!! Bon appetit.
26/10/00 - GOOD NEWS! I've put up my new picture gallery!!! I hope to add three pages at least once a week. Stay tuned for further updates. *huge grin* Strength and honour!!!
25/10/00 - I've just had to return my copy of Gladiator which I rented out yesterday. :( Needless to say though, I went mad, and took over 800 screen captures!!! So expect a new, revamped pic gallery soon, coming in instalments. BTW, my Gladiator count has now gone up to 8. :-D
22/10/00 - This is completely miscellaneous, but if you're at all interested in buying the video/DVD of the film U571, you can visit their official site from the banner at bottom of page. ONE DAY BEFORE GLADIATOR!!!!!!!! YAYYYYYYYYYYY!
17/10/00 - Hahaaaheee, gosh I had a strange day today. I went with quite a few school mates to see a small Greek play today, the Bacchae, performed by...ummm I forget the name, but this professional group consisting of four women and a guy. Anyway, the very first thing I heard in the way of music was bells. So I immediately thought, ooh, this could either be Adiemus or The Insider. It turned out to be indeed, from The Insider soundtrack. They played at least three more tracks from it, including one of my favourites, Sacrifice, where Lisa G sounds very powerful. :-) Anyway, to add to that, they also played Sorrow and To Zucchabar from Gladiator. I think I was the only person in the room whose stomach was turning just because of hearing that music used in a live performance, echoing around the hall. It was only a small affair, but I'm glad to see that these classical performers have extremely good taste!!!! There were other strange Glad stuff such as eating afterwards at an Italian restaurant and having someone order the Pizza Roma (Victor, hehe) and then coming home to see Joaquin Phoenix on Sky Premier about to be hanged. (!) Whew, it's all a sign, lol, from the Gods themselves!!! Well, now only six days before I can get Gladiator out on video. Whoopee!
13/10/00 - *screams under the immense pile of coursework* Help! Somebody! *gasp, gulp* Oh my God, it' s been a stressful day. Annnnnnyway, I digress, hehe. Updates for this weekend - two additional wallpapers, two more pages added to links, little things added/removed on the soundtrack page, one more quote on the quotes page. Phew. Are you not entertained? ARE YOU NOT ENTERTAINED??! *chucks down pencil and spits all over the keyboard* Right, sleepy now, g'night...
2/10/00 - Added another page to the Miscellaneous Section. It's a small yet interesting newspaper article my sister found this afternoon...
29/09/00 - Right. I've completely rejigged the whole of the link section, and added a number of fantastic new links. Plus...I'm depressed because my free Internet runs out tomorrow!!! NOOOOOOO!!!! *moans and wails in despair*
28/09/00 - You may have noticed that I've added a new page. Look out for more of the same coming soon.24/09/00 - Added two more wallpapers. One for Lucius fans, and one for Quintus fans. Enjoy ;-)
24/09/00 - There's a new page of wallpapers. If anyone has any suggestions or requests for a wallpaper, just ask and I'll see what I can do.
20/09/00 - I hope you've all read that gorgeous new pop up window I've added to the page and not just closed it!! ;-) If you have, no worries, the same info is above. Hold the line!! Stay with me! Then buy Gladiator!! LOL Let the massive sales say all to Dreamworks and make them give us any merchandising we fans want! Ohhhh, the possibilities...LOL!!
19/09/00 - Firstly, it was my brother's birthday on Saturday, so a big HAPPY BIRTHDAY to him! Secondly, I've added 12 new quotes to the Fave Quotes page, I know, they're still coming!! Thirdly, just wanted to ensure everyone I'm still here, *waves*, although I do have some rather nasty English and History essays to be getting on with, and then there's the Physics and Biology, oh yeah and I'm sure I had some French rough work to do but thank God I did my Art... :-)
07/09/00 - I've written a page full of thoughts and observations after my sixth viewing of GLADIATOR the other day. You can read it if you really, really want (it's rather long you see...) HERE. Oh yeah and there's some pics on it too.
07/09/00 - Updates from now on will have to be slower I'm afraid - back to school today!!! ARRRRGGH!
03/09/00 - Added a new link.
05/09/00 - Added two lovely new wallpapers. :-) Oh yeah, and I'm off to see Gladiator again!!!! YIPEEEEE! *jumps around the room* And all you guys out there, get your butts into gear and help me out with the Lucilla drool page! I mean, I'm a girl so I AIN'T writing it, k? *BG*
03/09/00 - Added a new link.
02/09/00 - Added a new wallpaper.
31/08/00 - I'M BAAAAAAAAAAAAAAACK!!!!!!! Yayyyyyyyy, it is so good to be home again (and back on the computer ... hehehe)! Egypt was wonderful, I've seen plenty of temples, cruised down the Nile, dressed up in a galabaya, seen hieroglyphyics, bought jewellery, bought papyrus paintings, ridden a camel, seen the Pyramids...! Phew, it was one jam packed holiday. Right, so I guess it's back to work then. So what needs doing? Come on people, give me some input here. LOL :-D
21/08/00 - It is now half past one Monday morning...*sigh* I depart today. Just wanted to wish everyone a final goodbye, and thank you very much to all of you who have taken the time to email me over the past month or so, I have really appreciated it. Byeeeeeeeeeeeeeeeeeeeee!!!
19/08/00 - Those who know me have probably noticed that I strive for perfection, not just in webdesign but in most things, sometimes annoyingly so. Therefore I have added a new wallpaper especially for people like Imperial Kree if you're out there :-), who are devout Gracchus fans. Hope you like it. And I'm sorry about those stupid lines if you get that problem, they are a pain.
17/08/00 - Wow. My hit counter is past 10000. I never in my life expected to build a site which would get as many hits past that giant number!! Heehee! More wallpaper trouble - thanks to Sue for pointing out the fact that I left out the "I" in the wallpaper that says "Whisper to them that I live only to hold them again for all else is dust and air." Without going into mind-numbingly boring detail, I'm glad to inform everyone that the problem has been rectified. The other big thing is that there probably won't be any updates coming soon :-( because I'm off to Egypt on a family holiday on Monday for ten days. I better say an early goodbye, so bye, I've gotta go pack... *G*
09/08/00 - Just noticed that there was a wallpaper which appeared twice on page 2 and page 3. Whoops. How come nobody told me about that??? LOL So anyway, I've now replaced it with FOUR new ones. I know, I've gone a lil wallpaper crazy, but now I'm creatively drained. So if anybody has some ideas for new ones, please tell me. Other things? Well I went to see M-I:2 at the weekend, which I thoroughly enjoyed, especially the score *ahem* by Hans Zimmer featuring Lisa Gerrard... :-) That CD is now at the top of my Hit List. And I went to see The Patriot yesterday. I worried that I would be comparing it to Gladiator too much but I soon realised I didn't have to as the two films seemed to have a very different "feel". When I came out, I walked past Screen 6 where people were leaving. I wandered in to be greeted by the end credits of Gladiator, along with Now We Are Free in the background. So I stayed and listened, along with another lady. I was nearly in tears just from thinking the film had just been shown, and it had just ended and Lisa was singing, whereas The Patriot hadn't induced any (tears, I mean *G*). What has this film done to me???
07/08/00 - Firstly, an apology that there haven't been any recent updates as of late. Secondly, before I go on to the updates, it's my sister's birthday today, so happy 24th to her! :-) Thirdly, today is my one month site anniversary. Woohoo! Now, on to those pesky updates, well let's see: The main page has been getting quite cluttered so I shifted some of the "Latest Updates" and moved them to another page (see below). I've added quite a few new cool links, edited the wallpaper link which now has a new URL, and changed the link for the articles and interviews, as Cecile and Rafe, moderator of the Gladiator mailing list, have joined creative forces to bring us a brand new site! I've also added two new wallpapers while changing the layout of that page to try and save on download time, as well as adding two new pages of pictures to the gallery. Phew, I think that should suffice for now! Bye! :-)
28/07/00 - Added THREE brand new pages: About Me, Win My Award, and My Awards.
21/07/00 - Added four new wallpapers.
20/07/00 - Heeheeheeee. Been to see Gladiator for the fourth time today, and I haven't got sick of it yet! LOL. I also bought the Total Film issue with Glad stuff in it, as well as a poster! It's got Max on it after the solo fight at Zuccabhar. So now I have two Glad posters on my wall! :-) Subsequently, I've amended some of the fave quotes. There's still bound to be mistakes so if you spot one, please tell me. 18/07/00 - There is a brand new Gladiator link up. Check it out.
18/07/00 - Added twenty one new quotes. Phew!
16/07/00 - If you, like me, have been incessantly searching for a Gladiator mailing list to share your views with other, fellow fans then look no further. Check out the new link now.
15/07/00 - BIG ANNOUNCEMENT!!! There is a NEW PAGE up! Wow! The Drool Arena has arrived. Currently, I have put up the Maximus Drool Page. A friend is yet to do the Commodus page - notice how the pic says "Crazy over Commodus" - well you'd have to be wouldn't you!! Anyway, I need help from all the male fans out there - if there's anyone who would be interested in helping me out with the Lucilla Drool Page, then please email me! Thanks - Alaka
15/07/00 - Added this little strippy thing at the bottom of this page of the "My name is..." scene. Oh well, I like it, it's kinda cool.
14/07/00 - Added three more pics to the gallery.
14/07/00 - Added a new Gladiator link. Hey look! It's my two-week site anniversary! Aw...
13/07/00 - HeeheeheeHEEEEEEEEEEE!!!! Sorry, you'll have to excuse me, but I went to see GLADIATOR for the third time today. It was the very first time I went to watch a film on my own, but I didn't regret it! *sigh* The GLADIATOR experience is one which is unforgettable. God, I love that film. This has never happened with any other film before, and this is also the very first time I've been to see a film more then twice at the cinema. And yes, I still cried, and I still got excited at all the...well...exciting parts, and I drooled over Maximus all the way through. And Hans Zimmer and Lisa Gerrard, I salute you, you're both a pair of geniuses. I even stayed behind in the cinema hall just to listen to the rest of "Now We Are Free". Oh, and also, I figured out where in the film they used the track, "Earth" - mostly in any Max/Lucilla scene. Okay, I'm going to stop blabbing now. *G*
12/07/00 - Added FOUR new pages of pictures to the gallery for your viewing pleasure.
12/07/00 - Added two new wallpapers.
11/07/00 - Added eight new favourite quotes.
10/07/00 - Thanks to everyone who commented on the "Smile for me now brother" quote. It's been corrected.
09/07/00 - Moved the entire site to Tripod cos 20megs was bugging me. Anyway, I now have 50 megs of space here and a pop up ad instead of an embedded one. Other news: new wallpaper added. More updates to come soon.
08/07/00 - Added a banner for my site. Save it to disk if you want to link to my site. And Yahoo, you are AMAZING! I submitted it yesterday, and my hit counter jumped from 19 to 300 in the matter of a day! Glad to know there are loads more of you Gladiator nuts around. :-)
04/07/00 - Added two new pages, "The Film" and "The Soundtrack".
01/07/00 - Site is finally online! Enjoy.