Win My Award
Here is where you can apply for one of my awards.
As long as your site's got something on it about Gladiator, you'll probably win one. :-)
Just email me HERE with the subject "Win Award" and give me the number of the award you want, and your URL so I can check it out.
AWARD NUMBER ONE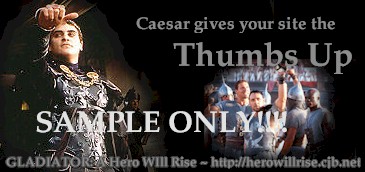 AWARD NUMBER TWO